Wines made with passion and respect for the land
Today the vineyards of the Estate occupy an area of 280 ha. That is home to a total of 500,000 stocks, of which the Tempranillo variety represent 80 percent. The other 20 percent of the stock is reserved for red grape varieties such as Cabernet Sauvignon, Merlot and Shiraz as well as for white grape varieties such as Chardonnay and Macabeo.
En la actualidad, los viñedos de la Finca ocupan una extensión de 280 Ha donde crecen 500.000 cepas en total, de las que el Cencibel o Tempranillo representa el 80%. El 20% restante se destina a Cabernet Sauvignon, Merlot y Syrah como variedades de uva tinta, además de Chardonnay y Viura o Macabeo, como variedades de uva blanca.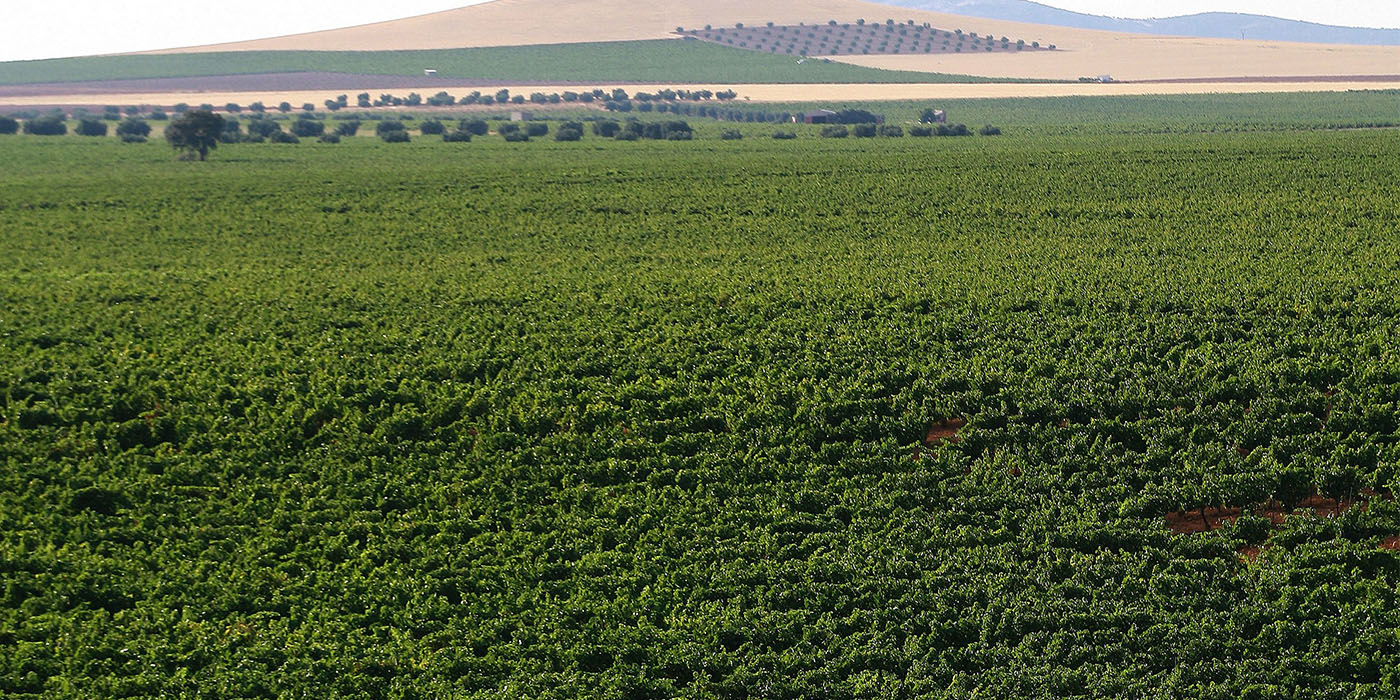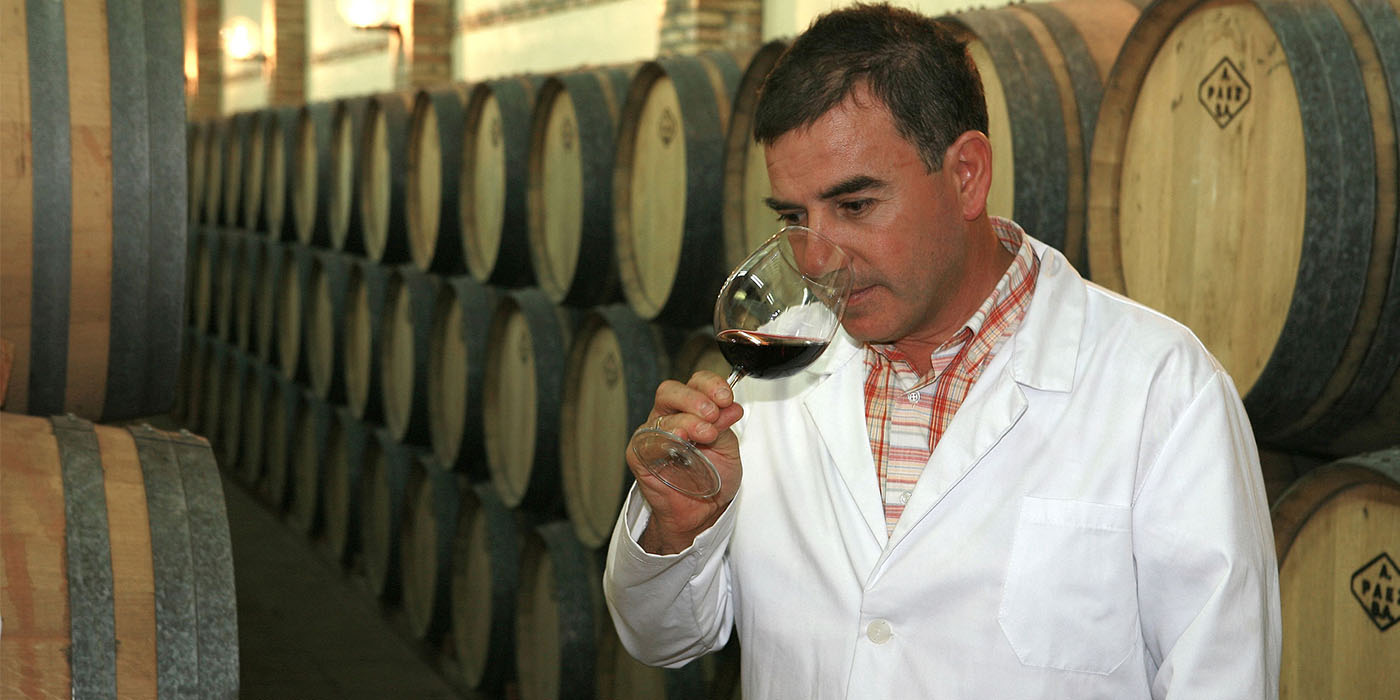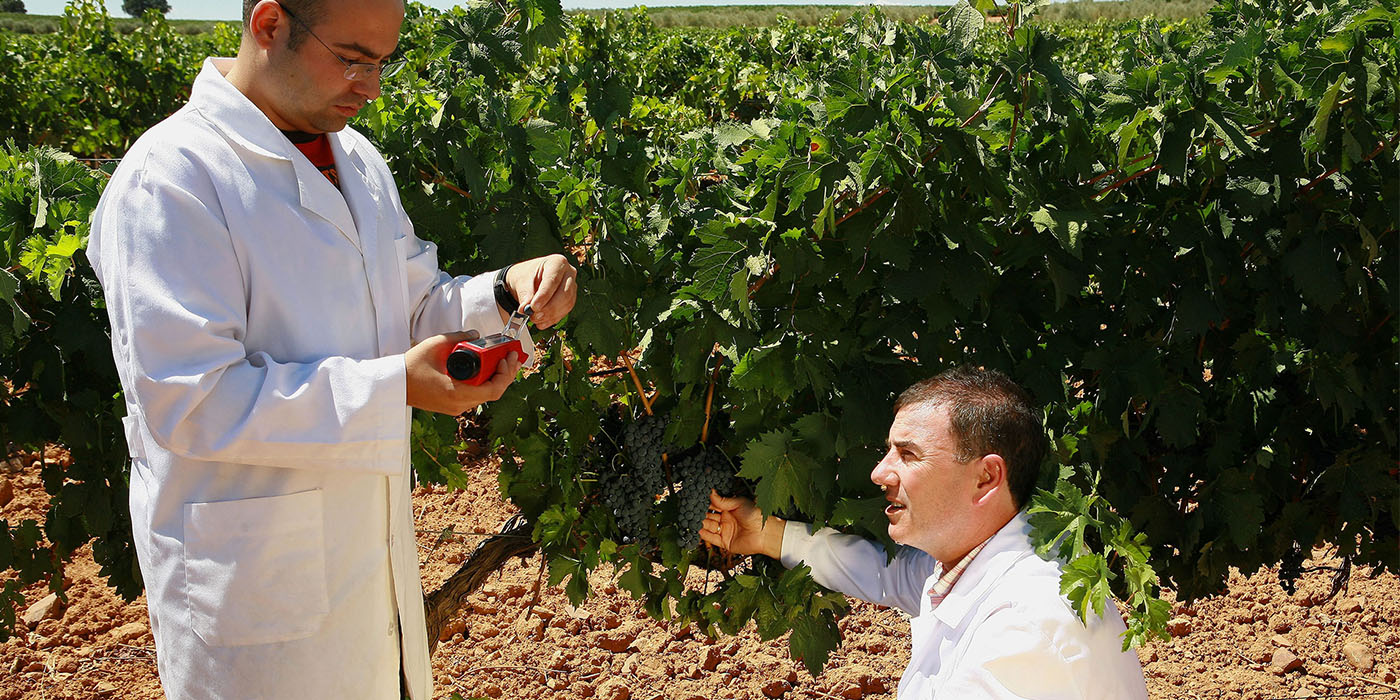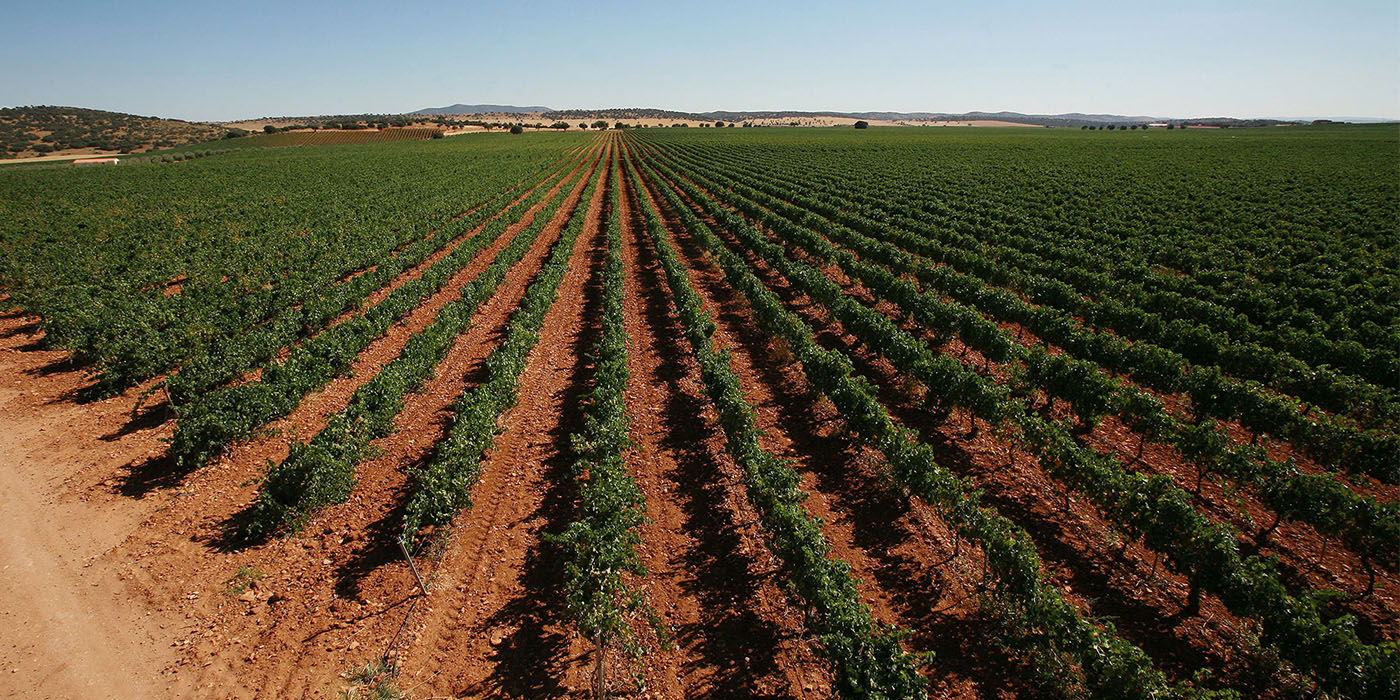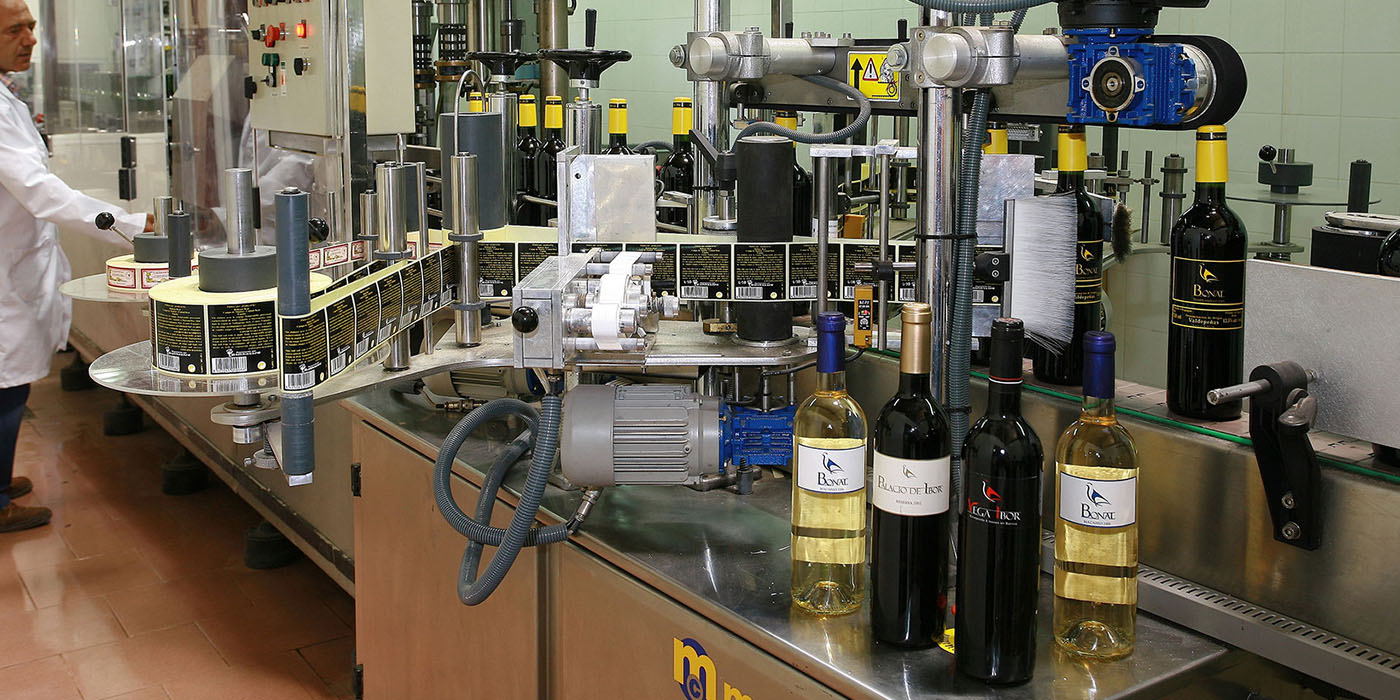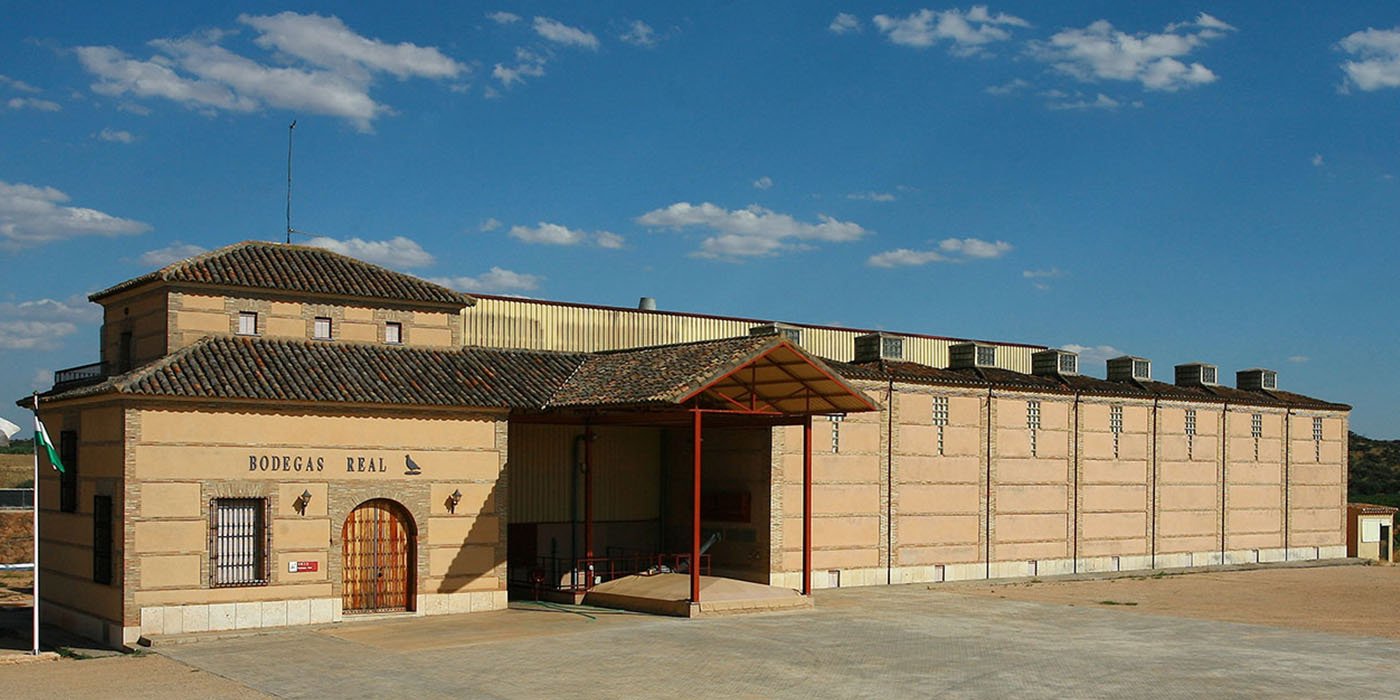 The Wineyard
The year 1984 marks the beginning of the investigation of the grounds and zonification to find the best location for vines within the farm. For this, they chose the lateral portion, oriented to the east, its solar exposure and maximum altitude of 700 meters converts it to a place adequate for the red varieties, while leaving the colder zones for the white varieties of Chardonnay and Macabeo.
From the beginning, the plantation was divided into five vineyards, whose traditional names allude to the history of the property: El Jaque, Casa Pacico, La Jarilla de los Ladrones, Cerro de las Colmenas and Cerro del Cura. Each of the wines produced by Bodegas Real comes from a selected area within these five.